Iroquois Theater ushers were unfairly characterized in newspapers.

Ushers at the Iroquois Theater behaved with human predictability, some with courage, some with cowardice.
more
~~~~~~~~~~~~~~~
Charlie Bibel, a trombone player from Bloomington, IL survived the theater fire, and his dysfunctional family but died in an insane asylum after being beaten by a street car conductor

After escaping from the Confederate army and defying a president, Louis Schwitalsky Bibel had to fend off his wife and son's murder attempt in the town square.
more
~~~~~~~~~~~~~~~
Excepting a few weasels, the 1903-1905 Chicago city council made a diligent albeit belated effort to atone for having treated public safety like a casino bet

The stakes were higher than the aldermen imagined when they procrastinated in reconstructing the city's theater ordinance.
more
~~~~~~~~~~~~~~~
The men and women who worked behind scenes at the Iroquois Theater.
The scene shifters and lamp operators, talent coaches and riggers.
more
~~~~~~~~~~~~~~~
Fourteen from ten families in LaPorte County,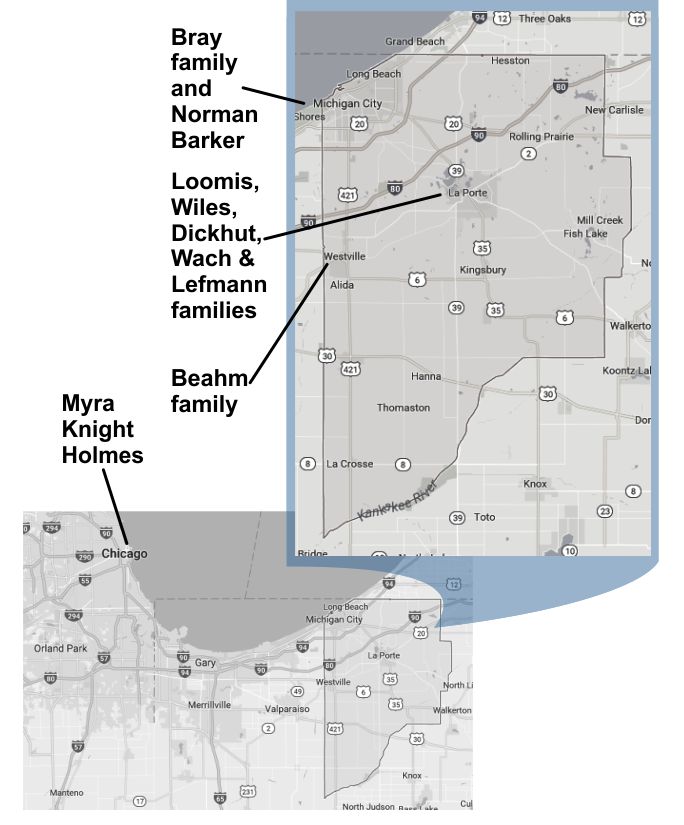 Indiana were impacted by the 1903 Iroquois Theater fire.
Wile, Norris, Holmes Barker, Bray, Beahm, Loomis, Dickhut, Wachs and Lefmann. All but one survived more
Father and son Fred and Edward Bahr from Manitowoc, Wisconsin survived America's worst theater disaster.

Did Manitowoc newspapers ever cover the Bahr's story?
more
~~~~~~~~~~~~~~~
Eva Wilcox's husband was a photographer, a druggist, an oculist, a dentist, a pornographer and a con.
Fifteen years before the Iroquois Theater fire their lives were turned upside down by an ambitious newspaper reporter.


more
~~~~~~~~~~~~~~~
Frank McMillan invented the first practical motion picture projector with Alvah Roebuck
In 1903 Frank lost his young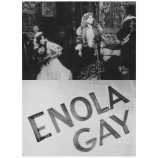 wife and found himself with two babies to raise.
more
~~~~~~~~~~~~~~~
Helen and James Long of Geneva, Illinois lost all three of their children at the Iroquois Theater fire.

Who went with the Long children to the theater that fateful day?
more
~~~~~~~~~~~~~~~
The Stoddard family of Minonk, Illinois had it all. Wealth, health and a strong spiritual foundation.

On December 30, 1903, everything came tumbling down when two of the Stoddard children were lost at the Iroquois. more
~~~~~~~~~~~~~~~
For the Martin and Pridmore families the Iroquois Theater fire was just the start of their sorrows.

Imagine losing five of your children, one at a time, over a twelve year period. That was the what the fates gave Emma Martin. more
~~~~~~~~~~~~~~~
Louis Guenzel's report described configuration and condition of the the theater's many doors.

Iroquois Theater doors did not open inward but had other issues preventing proper operation more
~~~~~~~~~~~~~~~
Charles Page saved Chicago baseball leagues but couldn't save his wife and child from Iroquois Theater fire.

Two mothers and their teenage children lost their lives. more
~~~~~~~~~~~~~~~
Jacob and Milton Falk lost their parents, then their sister Gertie.

Twenty-one-year-old Gertie was buried at Jewish Graceland , one of Chicago's oldest cemeteries more
~~~~~~~~~~~~~~~
The prosperity of one of Chicago's wealthiest families could not save the Gartz daughters.

Two Gartz daughters perished, along with their governess and her daughter. more
~~~~~~~~~~~~~~~
Floy Olson and Bessie Stafford

Before Floy's move to Minneapolis, she and Bessie became good friends through their activities at the Warren Street Congregational church. more
~~~~~~~~~~~~~~~
Theater party of four perished
As a special treat, Mary

Foltz took her two daughters and their friend to an afternoon theater matinee. more
~~~~~~~~~~~~~~~
The Boice family trio died at the Iroquois

William Boice had just returned to the business of canes and umbrellas. more
~~~~~~~~~~~~~~~
Decatur woman's ex-husband went after her estate six days after she died at the Iroquois Theater

Josephine Bowman was a wealthy woman with no survivors. more
~~~~~~~~~~~~~~~
Charles Hewitt's family survived the fire

Irene Beath from Louisville found more excitement than she expected when she visited her sister in Chicago in 1903. more
~~~~~~~~~~~~~~~
Chicago building department in court after the fire
Trial testimony revealed systemic problems. more
~~~~~~~~~~~~~~~
Cella lost her father a year earlier but it was time to stop mourning

Consilia Byrne and her aunt Mary Byrne just wanted to celebrate a new year. more
~~~~~~~~~~~~~~~
Thirteen-year-old John Clayton went to the theater by himself
Described as

artistic, Vinton may have been as attracted by the scenery and decor more
~~~~~~~~~~~~~~~
Dr. McInnes of Belvidere, Illinois survived to describe the ordeal

Three-term mayor established city's first paid fire department. more
~~~~~~~~~~~~~~~
Retired baseball player Frank Houseman owned a successful bar

Despite injured hands, Raphael became a commercial artist. His eleven year old sister Jennie was lost. more
~~~~~~~~~~~~~~~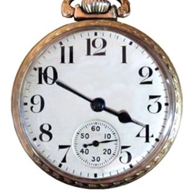 Watches established time of fire ball
~~~~~~~~~~~~~~~
Peterson sisters from Preston, Minnesota and Fargo, ND were having fun in the big city

Clara Maloney was showing her sister, Nettie Peterson, a school principal in Fargo, the Windy city.
~~~~~~~~~~~~~~~