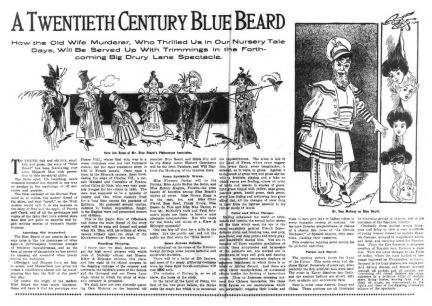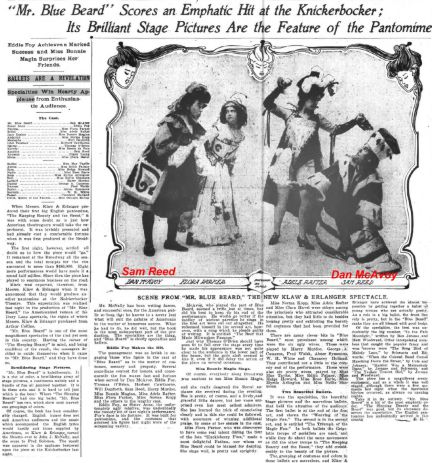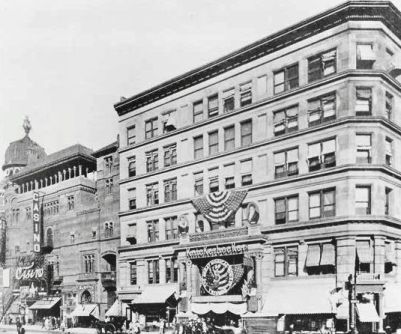 Mr. Bluebeard in America opened at the Knickerbocker Theater in New York City on January 21, 1903 and closed on May 16, 1903 after 135 performances. The top-most newspaper article appeared in advance of the premier. the second one appeared after the opening. A unenthusiastic review appeared in the New York Times the day after the premier.
The 1,500-seat Knickerbocker was located at the corner of 1396 Broadway & West 38th St. It opened in in 1893 and the structure was demolished in 1930.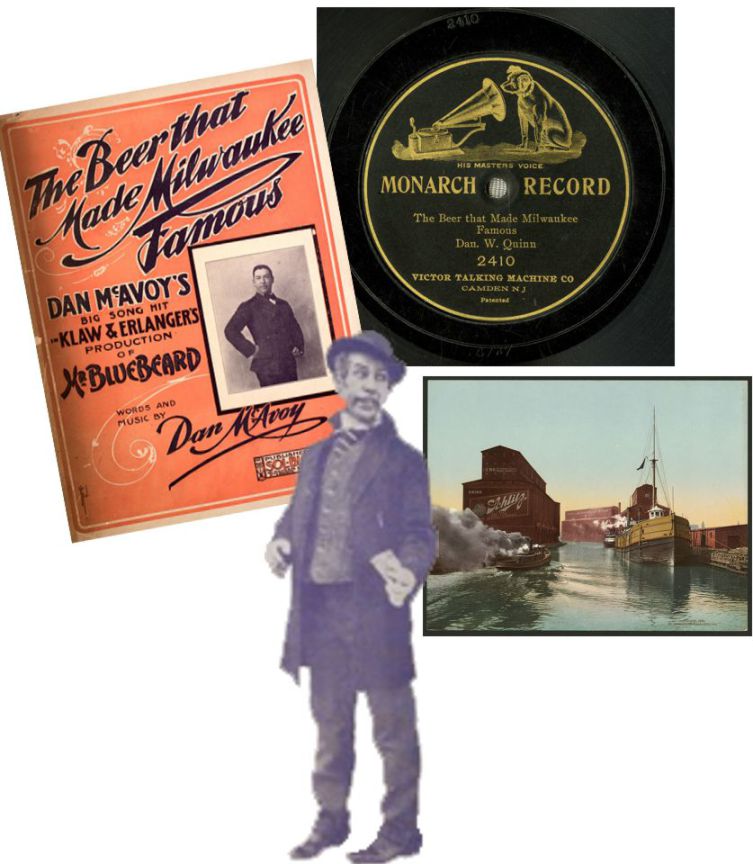 Daniel McAvoy performed in a half dozen plays 1901-1906. He played the lead role as Mr. Bluebeard on Broadway. Harry Gillfoil picked up the part when Mr. Bluebeard went on the road to Chicago. McAvoy was also a composer and lyricist. His tune, "The Beer That Made Milwaukee Famous," was composed specifically for Mr. Bluebeard. It referenced Schlitz beer. The Victor record was produced in Jun, 1903, sung by tenor, Dan W. Quinn (1859-1904).
The Schlitz brand was in its heydays in the early 1900s. In 1902 it produced more beer that Pabst and by 1934, Prohibition ended, Schlitz was the top selling beer. Chicago had a particular fondness for Schlitz beer. When the 1871 fire destroyed many Chicago breweries, Schlitz was there to fill the demand.

McAvoy was a Gus Hill discovery. Reviews of his performance in Mr. Bluebeard on Broadway were so poor that he was replaced by Harry Gilfoil when the show went on the road. He married actress Jessie May Kibbler (b. 1872) in 1890. She died in 1901, leaving nothing to her husband who was said to have cheated her out of her earnings held in a joint account. McAvoy stopped performing in 1905 after suffering a stroke that left one side of his body paralyzed. In Nov 1908 fellow performers held a benefit at the Majestic Theatre in new York to raise money for him. He was said to be crippled. Dan died of heart disease in his home at 1690 Broadway, Oct 1909.
Role

Knickerbocker Cast

Iroquois Cast

Mr Bluebeard

Dan McAvoy (see below)

Harry Gilfoil

Sister Anne

Eddie Foy

Same

Fatima

Flora Parker

Blanche Adams

Selim

Adele Rafter

Same

Current Wife Imer Dasher

Bonnie Maginn

Same

Abdallah

Norma Kopp

Nora Cecil

Mustapha

Will Danforth

Robert E. Evans

Irish Patshaw

Herbert Cawthorne

Same

Hatrac

Thomas O'Brien

Sarony Lambert

Korafai

Bessie de Voie

Same

Abaddin

Sam Reed

Same

Abumun

Frank Young

Same

Mirza

Clara Havel

Mary Dupont

Stella Queen of Fairies

Georgia Kelley

Anabelle Whitford

Pretty Wife Beca

Myrtle Arlington

Claire Romaine

Pretty Wife Zaidee

Mae Taylor

Anna Wynne

Pretty Wife Amina

Edith Palmer

Miss Richards

Pretty Wife Zara

Helga Howard

Daisy Beaute

Pretty Wife Nadie

Rose Earle

Hattie Williams

Pretty Wife Zoli

Nellie Simmons

Muriel Brandt

Ugly Wife Laidolf

Harry Murdoc

Bert Ewing

Ugly Wife Dunfor

George A. Cameron

L. A. Massette

Ugly Wife Knouse

Fred Walsh

C. W. Northrup

Ugly Wife Badun

Abner Symmons

John Yates

Ugly Wife Hacnu

n

W. H. White

Edward Z. Mora

Ugly Wife Pascai

Chauncey Holland

Same

Pony Ballet

Elizabeth Hauman

Same

Pony Ballet

Lonie Hauman

Same

Pony Ballet

Beatrice Liddell

Same

Pony Ballet

Eva Marlow

Same

Pony Ballet

Dorothy Marlowe

Same

Pony Ballet

Seppie McNeil

Same

Pony Ballet

Carolyn Poltz

Same

Sister Anne's Elephant

Dane and Seymour

Lambert and Gallagher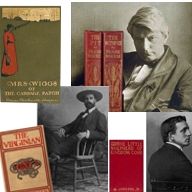 Best-selling novels in 1903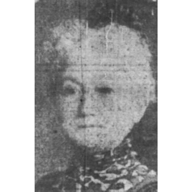 Esther Burnside lost her life at the Iroquois Theater

School teachers Sayre and Gustafson Iroquois Theater victims