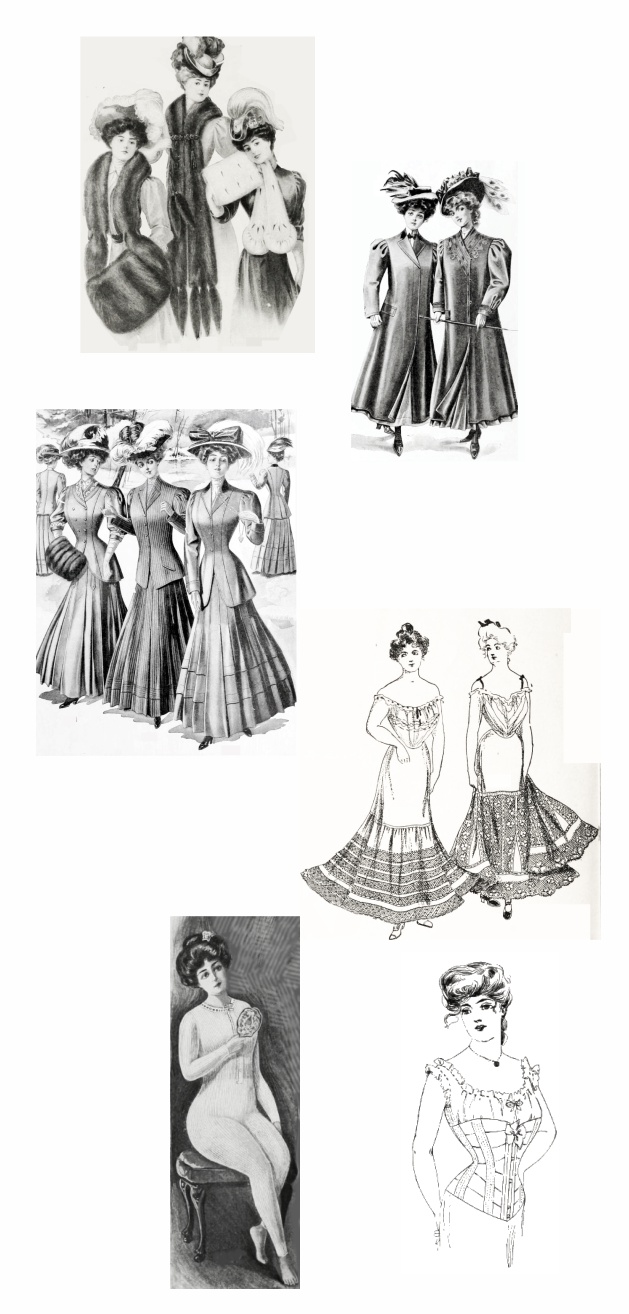 December of 1903 was the ninth coldest December in Chicago's history. When people dressed for that day's outing to the city, it was four degrees below zero. They had to travel by train and/or carriage to get to downtown Chicago. Once there, many then had to walk one to two blocks from the train station to the theater. Since they were going downtown and to the theater, fashion would have been a consideration, but warmth probably took precedence.
In 1903 there were fur muffs and scarves atop outer coats and/or suits, atop dresses, atop petticoats, atop corsets and stockings, and for some, atop union suits. One report estimates the average lady wore an amazing thirty-seven pounds of clothing.
There is no way to know how many Iroquois matinee attendees checked their outerwear but, based on witness testimony and the pile of garments collected after the fire, it is safe to say that for many, escape was made more difficult by a reduction in agility caused by ankle-length garments, extra weight and bulkiness. In their struggle to survive, audience members left behind and shed hats, coats, muffs, even shoes.