Tom and Maggie Winder lost two of their five children at the Iroquois Theater. Paul W. Winder (b. 1886) was seventeen and Barry Winder (b. 1891) was thirteen.

Paul attended the R. T. Crane high school but it is not known what school Barry attended. (A list published by the Board of Education of student Iroquois fatalities omitted at least a dozen names.)

The Winder family lived at 201 S. Harvey in Oak Park, Illinois. The boys had three siblings, including an older sister, a younger brother and three year old sister. Two years after the Iroquois fire, Tom and Maggie had another child, a daughter.

Thomas identified the bodies of his sons. They were buried at Forest Home Cemetery in Forest Park.

The Winder children had interesting parents

Margaret "Maggie" Walsh Winder (1862-1946) emigrated from England as a young child with her parents. Thomas "Tom" Woods Winder (1862-1933) was born in Ohio and Maggie's family lived in Fort Wayne, Indiana. They married in 1884 and spent their honeymoon bicycling around California. To win a $2,500 prize from the Buffalo Express newspaper (or $1,000 from the Eclipse Wheels bicycle company; reports varied), Tom spent 274 consecutive days in 1895 bicycling around the perimeter of the United states on a twenty-two-inch Eclipse bicycle. He then spent 1896 on a lecture tour about his bicycling adventures.

A writer at heart, as a young man Tom tried his hand at newspaper ownership, purchasing the Warsaw Wasp newspaper in 1884. The paper was discontinued a year later when, as he told another Warsaw newspaper, the lease on his office ran out. By 1903 he turned to the production end of the business and worked as a printer for newspaper publishers in Chicago, in later life becoming head of the composing room for a Methodist book publisher. In 1924 Tom and Maggie returned to California for a visit to celebrate their fortieth wedding anniversary.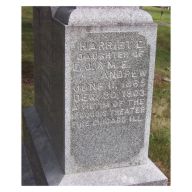 Her friend tried to save her

Racine, WI dental student took lady friend to theater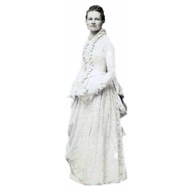 School teacher Susie Clay Iroquois Theater fire victim
Chicago's candy and gum makers in early 1900s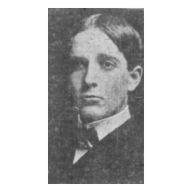 George Schneider Beloit student