Thirty-five year old Edyth Beder Vallely and her only child,
eleven year old Bernice Vallely

Twenty-five year old Amy Beder McKenna and her only child,
three year old Bernard McKenna

Jacob Beder (1837-1910), a painter by trade, and Elizabeth "Lizzie" Kittel Beder (1842-1929) were married in 1867. Over the next seventeen years Elizabeth gave birth to eight children, of whom six were still living on December 29, 1903. The next day Jacob and Elizabeth had to endure the loss of two of their daughters and two grandchildren at the Iroquois Theater in Chicago.

Edyth (b. 1868) was the Beder's oldest daughter. She married divorcee John Linton Vallely (1868-1941) in 1892. He had emigrated from Ireland to America in 1886 and was on the Grain Board of Trade at the time of their marriage.* They had one child, Bernice Vallely, who was eleven when she went to the Iroquois. By his first wife John also had a son, William E. F. Vallely.

Amy / Amie Josephine Beder McKenna (b. 1878) of 758 South Kedzie Ave was twenty-five years old at her death. She was married to John L. McKenna (1874-1930) who did upholstery work. Amy was a seamstress. Their only child was three-year old Bernard McKenna (b.1900), one of the youngest Iroquois victims. John McKenna identified the bodies of his wife and son.

There was a ten-year difference in the Beder sisters' ages and their economic circumstances were different as well. One had married a craftsman and the other a trader on the Chicago Board of Trade.* When Amy and Edyth made plans to spend time together at the matinee, Elizabeth and Jacob may have felt pleased that family bonds were stronger than age and economic differences.

Edyth, Amie and the children were seated at the front of the balcony on the second floor. John McKenna and John Vallely identified the bodies of their wives and children. The McKenna's were found at Gavins Funeral home, Bernard's body virtually untouched and Amy so badly burned that her husband could identify her body only because she'd been brought to the morgue still holding Bernard.

Funeral services were conducted by Reverend D. F. Fox of the California Avenue Congregational church and burial was at Forest Home cemetery in Chicago.

In the years after the fire

Jacob and Elizabeth moved with their son Edwin and daughter Ruby to California where they spent the rest of their lives. Ruby married Theodore Paulsen. As a teenager in 1900 she had lived with Amie, John and Bernice so keenly felt their loss. She named her firstborn daughter Amy Bernice after her sister and niece, and her son Donald Bernardt Paulsen after her nephew.

Discrepancies and addendum

* Prior to his marriage to Edyth, John Vallely was a bookkeeper and for thirty years after the fire, a physician. In 1900 he and his brother were fined for operating bucket shops but the case was dismissed.

Sometimes Beder was miss spelled as Beter.

The Find-A-Grave entry for Ruby Beder Paulsen incorrectly states that Amie and Edyth each lost a daughter, rather than that Edyth lost a daughter and Amie a son.

Edyth and John may have been estranged at the time of the Iroquois Theater fire. According to newspaper reports after the fire, Edyth and their son Bernard lived at 835 Sawyer but a 1903 City directory listed Edyth as living with her parents at 697 Ogden and working as a clerk at 1123 144 Vanburen (Chicago, Rock Island & Pacific Railway?) while John lived on Sawyer.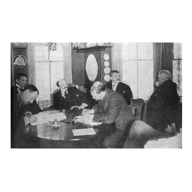 Iroquois Theater managers post $10,000 bonds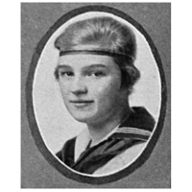 Dorothy Gould was 3 years old when her parents died at the Iroquois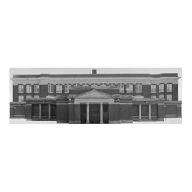 School teacher Anna Radcliffe