Over
400 stories about Iroquois Theater
audience victims:
Actors

and Mr. Bluebeard

Iroquois Theater
owners and
staff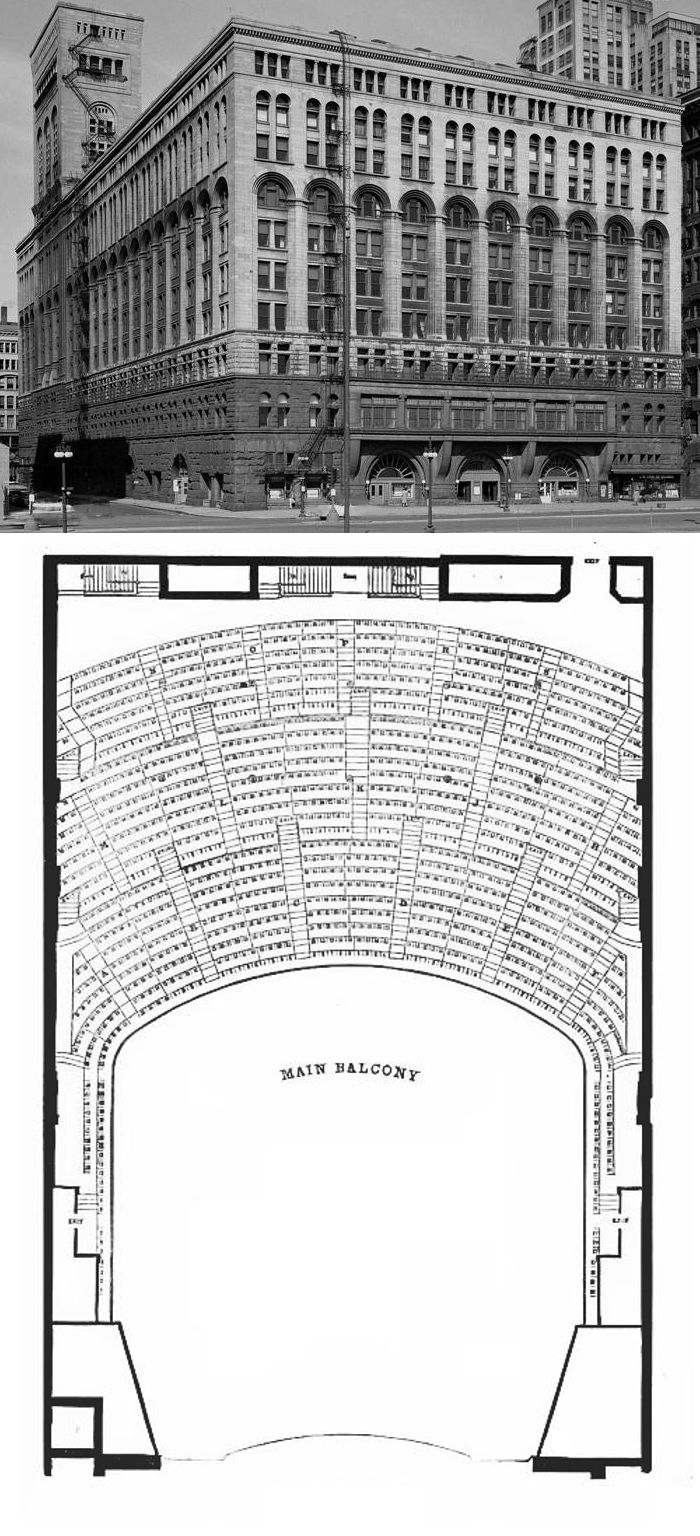 Designed by Adler & Sullivan, Chicago's Auditorium Building was completed in 1889 at the northwest corner of Michigan and Congress. Built by Ferdinand Peck at a cost of $2 million, the building consists of a hotel, office building and assembly hall with a seating capacity of 7,000.

In 1903 the Auditorium Theatre was home to the Chicago Symphony Orchestra. When the Iroquois Theater burned, the Auditorium was preparing for the Chicago Orchestra's performance on the upcoming weekend, conducted by Theodore Thomas and featuring piano soloist, George Proctor.

Margaret Buehrmann and Annie Jones and Warner Saville

Illinois state senator Albert Clark helped triage Iroquois Theater victims

Eger, Bloom and Reiss families lost 5 to Iroquois