Over
400 stories about Iroquois Theater
audience victims:
Actors

and Mr. Bluebeard

Iroquois Theater
owners and
staff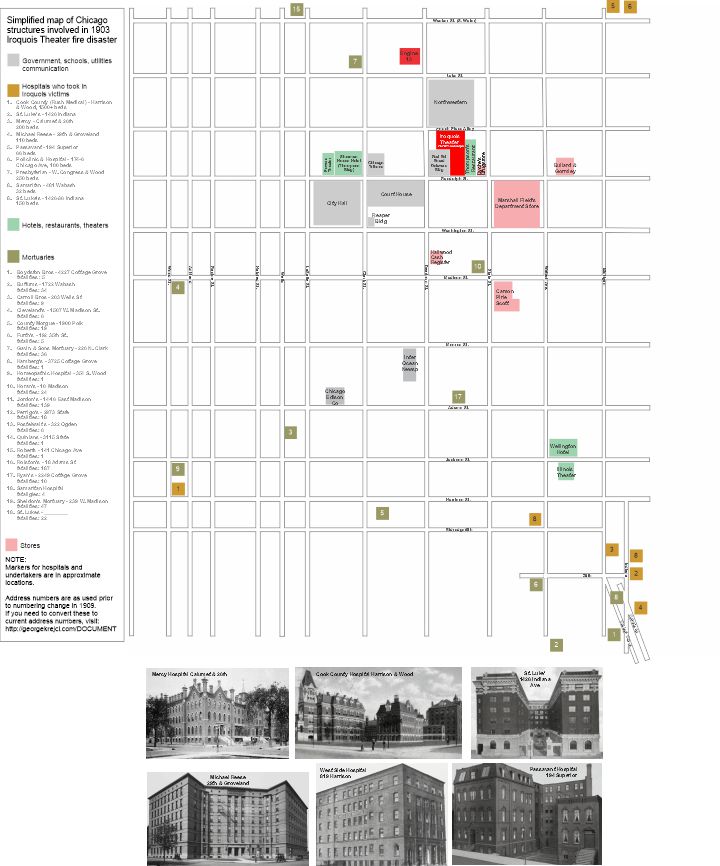 The Iroquois Theatre was L shaped with the Delaware building on the west, Thompsons Restaurant on the east, Couch Place alley on the north and Randolph street on the south. sixty-one feet faced on Randolph and it was ninety-one feet deep. The ceiling height in the entrance area was fifty-three feet. Couch place was eighteen feet wide and surfaced in cobblestone.

A ten-story hotel or office building was planned for the sliver of land on Dearborn, behind the theater stage. Instead it became site of the Oliver Typewriter Building.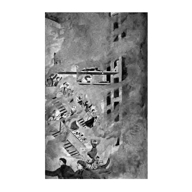 Newspaper illustration Couch Alley scene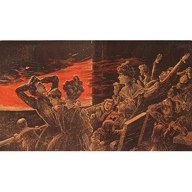 Balcony at Iroquois Theater period artist interpretation

Music teacher Emma Mann and niece Olive Squire perished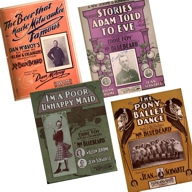 Music in Klaw and Erlanger Mr. Bluebeard

Foltz and Middleton Iroquois Theater victims

Guerrieri children Iroquois theater victims

George Oakley saved his wife

Carrie and Susie Turney

Interesting Libonati family survived