Dr. Daniel N. Eisendrath
Chicago surgeon Daniel Nathan Eisendrath (1867-1939) was one of the physicians who treated Iroquois Theater victims taken to John Thompsons's diner on Randolph St. next to the theater. Eisendrath was involved with so many hospitals and medical schools in Chicago that it is impossible to guess where he was when he heard about the disaster. Requests for assistance that afternoon went out from several sources, including the police department and via a telephone canvas in an office building where many doctors had offices. An estimated one hundred medical people responded. There wouldn't have been space for all of them in the diner and some probably went to help out at hospitals in the Loop.
The chaos at tiny Thompson's diner is hard to imagine. Swarms of doctors, nurses, police, firemen, reporters and the public hurried about while bodies piled up, some living, some dead, supplies ran out and new donations from drugstores and supply houses were brought in. Streams of people hurried through narrow aisles between work stations and piles of the dead and injured. The call for help had gone out to doctors and nurses, not to military medical corpsman who might have been better able to size up the situation and take command. Instead it was a politician who recognized that a leader was needed.
A newspaper story after the fire described Daniel Eisendrath as having started to examine the body of a dead child and being surprised to discover it was the son of a former patient on whom he'd operated the prior spring, a woman from Lafayette, Indiana. Reportedly Eisendath immediately stepped to a telephone to call the family.

The boy was ten-year-old Jacob "Jack" Pottlitzer whose mother,
Emily M. Felsenthal Pottlitzer (1873-1903), had died from complications involving that surgery in March, 1903
.
Daniel could instead have looked upon the faces of relatives, Henrietta and Natalie Eisendrath, who died at the Iroquois Theater fire. Natalie was his first cousin once removed. Her father, Siegmond Eisendrath, was Daniel's first cousin. Daniel's father, Nathan Eisendrath, was brothers of Siegmond's father, Moses Samson Eisendrath. Natalie and Henrietta died in the auditorium and were taken to morgues.
Bio
The son of German immigrants, wholesale fruit dealer, Nathan S. Eisendrath (1823-1902), and Helena Fellheimer Eisendrath (1824-1906) Daniel graduated from Northwestern in 1891, did his internship at Cook County hospital then studied abroad where he served as staff surgeon in a hospital in Hamburg, Germany. He returned to Chicago in 1898 and married married Maud L. Rosenbaum (1978-1953). He and Maude's only child, Richard Eisendrath.*
In the years after the fire
Eisendrath become professor of surgery at the college of medicine, University of Illinois, attending surgeon at Cook County hospital, assistant professor of genito-urinary surgery at Rush Medical College and attending urologist at the Michael Reese and Chicago Memorial Hospitals. The family left Chicago in 1929 so Daniel could become a consulting urologist at the American hospital in Paris. He authored several books and monographs.
Discrepancies and addendum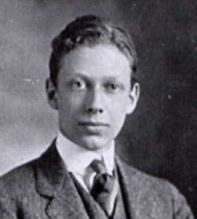 * Son Richard later changed his last name to Eaton. After graduating from Harvard in 1920 he spent many years in Europe where he worked a journalist, author and publisher. Back in the U.S. during WWII he joined Mutual Broadcasting Company as a commentator, later founding United Broadcasting. He is credited with having pioneered black-oriented radio.