To friends and family, twenty-eight-year-old Elizabeth G. Kulas* (b. 1875) was known as Georgia. She and her husband, fellow Iowan Charles A. Kulas (1869-1912), had married around 1895 and moved to Chicago. In 1903 they occupied a rented flat at 349 Chestnut. They had not yet started a family.

It is not yet known, and maybe will never be known, who went with Georgia to the theater on December 30, 1903. Nor is it known where she was seated or how badly she was injured. All that can be said with certainty is that she was alive the morning of December 30, 1903 and after attending a matinee performance of Mr. Bluebeard at Chicago's new playhouse, the Iroquois Theater, Charles Kulas was a widower.

Georgia's body was found at Jordan's funeral home and identified by a C. J. Renshaw.** She was buried in the Mount Olivet Cemetery in Key West, Iowa. Charles was laid by her side in 1912.

In the years after the fire
The son of a harness maker, Charles Kulas tried a variety of jobs before his early death, working as a machinist, typesetter and salesman. He died nine years after his wife, at age thirty eight. By that time Charles had left Chicago and was living in Manhattan, NYC, working as a machinist in a printing company. I've failed to learn the cause of his death.

Was Georgia the former Lizzie Drehouse?

There is a fair chance that Georgiana was the former Elizabeth Anne "Lizzie" Drehouse (sometimes spelled Daehouse, Dreahouse, Dreyhouse or Drayhouse). Lizzie Drehouse and Georgia _____ Kulas were each born around 1876 in Iowa. Each had a father born in Louisiana and a mother born in Pennsylvania. Significantly, Lizzie's brother named his first-born daughter Georgianna Drehouse. Since Georgianna was not a common name, I suspect she was named after his late sister.

Lizzie was oldest of four children born to John Drehouse (1845-1977) and the late Theresa Rosina Glass Drehouse of Dubuque, Iowa. Son of a civil war veteran, John was a New Orleans native; Rosina, who died in 1892, had been born in Pennsylvania. For a living John manufactured derricks, sold safes and lightening rods, and moved houses, later turning to chimney cleaning. One of Georgiana's younger brothers, Frank F. Drehouse, was the one who seemingly named his daughter after Lizzie. (Georgianna the namesake may have been the sort of fun-loving woman that is often beloved by nieces and nephews – while their parents pray she won't be a role model. She married at a very young age and soon found herself involved in trouble that today would bring consternation and scandal but in 1927 brought three days in jail. The 5-foot 96-pound eighteen year old served three days in the Anamosa, Iowa jail for adultery. She remarried, a few times, once maybe to the same fellow, her first husband, the one who had thrown her in jail. Her final marriage seems to have been the best fit. She lived to age eight-eight.)

Georgia's sister, Tilly Drehouse, lived in Chicago in 1900, working as a servant but I don't know if she was still living there in 1903.

---

Discrepancies

* In one newspaper report Georgia was listed as Georgeanna Meyer and her age was reported as twenty-seven, though she'd turned twenty-eight two months earlier. In some reports she was listed twice, as Mrs. Charles Kulas and as Mrs. Georgiana Kulas. Her first name appeared as Georgiana, Georgeanna and Georgina. Her grave maker reports her name as Elizabeth and her nickname as Georgia. In the 1900 US Census the last name was spelled Kules and Georgia's birth year was reported as 1876 rather than 1875.

*Reported in one 1904 publication as a female, C. J. Renshaw is thought to have been Charlie J. Renshaw (1876-1912), the only C. J. Renshaw in a likely age range known to have been living in Chicago in 1903. The twenty-seven year old salesman for the Milwaukee Dustless Brush Company went on to marry May Frances Lally in 1909 but died three years later, together with May, in tragic circumstances. The couple was found dead in their four-room week-old cottage they'd saved to purchase and furnish. They were asphyxiated by carbon monoxide poisoning from a gas water heater improperly installed by Charlie without a vent, contrary to a three-year-old Chicago building ordinance. Reportedly he sought to relieve his May from the burden of heating water on a coal stove. Their bodies were discovered around a day after their deaths by the contractor who built the house. He had come to make his final inspection of the Wilcox street structure. Because a kitchen window was opened a few inches and the couple were fully clothed, indicating they had not yet gone to bed, police considered whether their coffee had been somehow poisoned during their move to the new home. Their two partly filled cups were on the kitchen table. With further investigation it was learned the contractor had opened the window because the water heater, though described as empty, was still operating and the temperature in the home was "150 degrees." The coffee remains were tested and found to be free of poison, and the coroner ruled their deaths as accidental suffocation from the water heater. Perhaps it was a model such as the Jewel 503. Newspapers in 1912 got some bad information and tried to juice up the pathos in the story (like there wasn't enough?!) by claiming the couple had been married for only ten weeks but in the 1910 census, enumeration beginning in April of that year, a Charles J. Renshaw, who sold brushes, and his wife, "Mar," reported they'd been married for a year.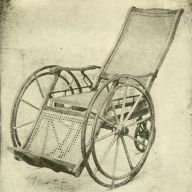 Theater scrubwoman dies, brave daughter escapes

Teenagers Bour and Graham survived Iroquois Theater fire
John R. Freeman Theater fire investigator

James Cummings Iroquois Theater stage carpenter

Chicago police chief Francis O'Neill

Columbia theater managed by Davis also burned

Nellie married her boss

Chicago 1903 Building Department

First visit to Chicago

Emily Henning and her four sons

William Boice family Iroquois Theater victims

Lizzie Danner was left with a blue vase and pink bedroom set

Hull family of 4 perished

Illinois Theater another Syndicate operation

Harvard Illinois couple Iroquois Theater victims

Calm

Kenosha industrialist survived Iroquois to face another kind of fire