THE NON-SYNDICATE SYNDICATE

Klaw & Erlanger Theatrical Consortium

In 18

86

Marc Klaw, a former advance man, and Abe

Erlanger

, theatrical producer and manager,

formed a partnership

to book theater performances.

A decade later, another theater owner and booking agent, Al Hayman, suggested a plan by which he would team up with Klaw and Erlanger, Charles Frohman, S

amuel Nixon and Fred Zimmerman

-- to produce a more reliable and profitable climate for their combined theaters. They consistently denied that it was a trust. Though theater owners across the country came to feel forced to cooperate with what became known as the Syndicate, two, Harry Powers and Will J. Davis, were eager to deliver the Chicago market in exchange for a piece of the pie.

By the early 1900s

the Syndicate controlled bookings at playhouses across the country, as well as performers and productions

.

Some Syndicate measures involved common sense business practices that were good for the industry had they been implemented fairly and with diplomacy and flexibility. Instead, the Syndicate, represented primarily by Erlanger and Hayman, was autocratic and bullying, too often taking an our-way-or-take-a-hike posture that enraged large segments of the industry, particularly performers, laying the foundation for legal troubles and the Syndicate's inevitable demise

.

The Shubert brothers, Lee, Samuel and Jacob, decided to produce their own shows rather than settling for what the Syndicate deigned to give them. Shubert productions appeared primarily at Shubert theaters, but not exclusively; nor did the Shuberts demand that productions by others could only play at Shubert theaters if Shubert was their exclusive venue. The Shuberts found a cache of stars who had been treated shabbily by the Syndicate, happy to lend their skills to a less heavy handed organization. One of those was the popular Sarah Bernhardt who became a strong endorser for Shubert productions. By 1909 so many performers had jumped ship for the Shubert team that the Syndicate was hard put to keep shows running in its theaters. Further problems came from negative attitudes created by the Iroquois Theater fire and the public's impatience with monopolies. To top it all off, vaudeville captured the public's fancy and the Syndicate was unable to adapt to the much different entertainment format.

During its go-go years, Syndicate productions included Ben Hur, the Ziegfield Follies and the Jazz Singer. They also purchased costumes and sets for productions that had been successful in Europe, particularly from the Drury Lane playhouse in London. These included Beauty and the Beast, Mother Goose and Mr. Bluebeard.

1858 - 1936

When he couldn't find clients, attorney Marc Klaw became an advance man for traveling theater companies. With Abe Erlanger he entered The Syndicate with control of theaters in the South and East regions. Check out this discussion by a great grandson of Marc Klaw, John Tenney. It contains an error about the Iroquois (no doors were chained) but is remarkably detailed and a fun read. Tenney states that the Syndicate paid only minimal restitution to Iroquois victims. If so, that is new news. Every book and newspaper story, period or contemporary, emphatically states that the only restitution was paid by Fuller Construction thus ANY restitution paid by the Syndicate has heretofore not been revealed.

1848 - 1918

Samuel Nirdlinger used the last name Nixon for business purposes. He was born in Fort Wayne, Indiana, and left the Midwest to take a job in a Philadelphia theater. Nixon and Zimmerman began leasing theaters and graduated to ownership. To The Syndicate they brought control of numerous theaters in large cities, as well as expertise in managing theaters.

1856 - 1915

When the Lusitania sank, one of its wealthy and influential passengers was Charles Frohman. As Marc Klaw was the salve to the abrasiveness of his partner Abe Erlanger, Frohman was the more personable side of the Frohman-Hayman team. While Al Hayman concentrated on financial activities, Charles Frohman concentrated on production.




1844 - 1919

1903-1907 newspapers commonly referred to Will J. Davis as a member of the Syndicate but it was such an overstatement that it may have earned a chuckle from actual members. I feel sure, however, that if not an actuality, it was Will's aspiration. Davis spent most of 1874-1890 as an advance man for Jack Haverly so may have become acquainted with Klaw, Erlanger, and Zimmerman long before he and Al Hayman co-owned the Columbia Theater in 1890. The Syndicate needed a team in Chicago and Davis and Powers may have been the best candidates available, although neither had the aggressiveness of an Erlanger or Hayman. By most measurements the Syndicate's Illinois Theater, completed two years prior, was well enough managed to justify confidence in Davis managing the Iroquois as well.

1859 - 1930

Abe Erlanger's energy, ambition and combativeness were his most frequently mentioned positive characteristics. The negatives filled newspaper columns. As a boy in a struggling immigrant family in Cleveland, Ohio, he had a variety of jobs, including selling opera glasses and ushering at a theater. Later he went to work as an advance man for road companies and worked his way up to managing theater houses. A discussion of Erlanger's early life (see link at left) offers a glimpse at a small man driven to win, at almost any cost.

1843 - 1925

Beginning his career as an usher in a Cleveland theater, John Frederick Zimmerman Sr. went on to spend time as an advance man for road companies. Eventually he teamed up with Samuel Nixon to lease and own Philadelphia theaters. They served up Philadelphia to The Syndicate, as well as theaters in West Virginia and Ohio.

1847 - 1917

A native of Wheeling, West Virginia, Raphael "Al" Hayman learned the theater business as a protégé managing theaters and road companies for M. B. Leavitt in San Francisco, Australia, Mexico and Central America. His first big success came when he and Charles Frohman produced Shenandoah. He entered The Syndicate with control of West coast theater bookings.

Like Erlanger, Hayman has been thoroughly demonized for a century. He may have been as ruthless as reputed but it should also be noted that he raised large sums for the Actor's Retirement Home and the United Hebrew Charities.

1859 - 1941

In terms of day-to-day management of a theater house, Harry Powers probably had the most deeply vertical experience of the Syndicate members. He started at Hooleys as a young man and stayed there throughout his career, eventually purchasing the theater and naming it Powers Theater.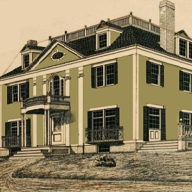 One of his many wives died at the Iroquois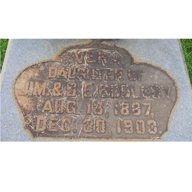 James Strong lost his family at the Iroquois Theater