On January 3, 1904, the first Sunday after the Iroquois Theater fire, many Chicago church goers heard about the fire from the pulpit. The tie-ins: greedy businessmen, corrupt politicians and Satan-led entertainment seekers. At least twenty-nine pastors addressed the fire that Sunday.

One such sermon was delivered by Rev. William Alfred Bartlett, DD, (1858-1931), pastor at the Second Congregational Church (originally named Ridgeland Congregational* and in 1918 given the name it has today, Pilgrim Congregational Church).

The church was founded in 1874 at 460 Lake Street when there were fewer than 1,000 residents in Chicago's Oak Park area. Construction was completed in 1900, three years before the Iroquois Theater fire. Bartlett was its first pastor, serving from 1889 to 1917.

William Bartlett was a Chicago native, born in the years when his father, Samuel Colcord Bartlett, served as pastor of the New England Church in Chicago, then on the teaching staff at Chicago Theological Seminary.

In 1877 the family moved east where Samuel became the eighth president of Dartmouth and William attended the university. He received his BA in 1882 and in 1885 received his Divinity degree from Hartford Theological Seminary.

After graduation, Bartlett returned to Chicago for a decade, serving as pastor of three Chicago churches, including the Ridgeland Congregational/Second Congregational. He eventually left Chicago for Maine. Before leaving Chicago, Bartlett became active in the Temperance movement and led a group that sued Chicago officials. Their legal efforts failed but are credited with contributing to the pressure that led to Illinois ratifying the 18th Constitutional Amendment in 1919.

For a lengthy biography see pages 108-111 of William A. Bartlett in Maine: A History.

* Bartlett's church was designed by Patton & Fisher as a 72 x 97 structure with a 52 x 52 auditorium, a lecture room, gallery and seating capacity for 530 people. It was built of black artisan lime stone with pressed brick trimmings. The bell turret was wood, finished in Georgia pine. Building cost estimate at start of project: $20,000.

Awash in Bartletts

The name Bartlett appears frequently in reference to the Iroquois fire:

Bartlett was the maiden name of Iroquois theater co-owner, and wife of manager Will J. Davis, Jessie Bartlett Davis. For publicity purposes, celebrity contralto Jessie always included her maiden name.

Prosperous and influential Chicago industrialist, Adolphus C. Bartlett, wrote to the AFL to object to reports of bad behavior by striking livery drivers immediately after the fire. Adolphus's brother, Frederick Clay Bartlett, created murals in Chicago city council chambers.

William Alfred Bartlett, pastor at Congregational church, was one of many Chicago ministers who addressed the fire in their first sermon after the fire.

William Bartlett's wife, son and daughter died at the Iroquois.

The maiden name of Iroquois victim, Elma Julia Adamek, was Bartlett.

Among the victims were people from a village west of Chicago, Bartlett, Illinois.

A hardware store that donated lanterns and supplies to the Iroquois rescue effort was named Hibbard, Spencer, Bartlett & Co.
Lena Illinois Cooper and Steinmetz
4 of 8 in Lakeside party succumb

Trask and Moloney families

Emma Geik died two days before her wedding

Frank Hayes was twenty two

Lemenager family

Ed Schreiner family wiped out
Mother and son Kochems

John R. Thompson restaurant Iroquois Theater fire scene
Daisy Beaute played Zara

3 wagon loads of personal belongings

Florida Bellaire Mr Bluebeard chorus girl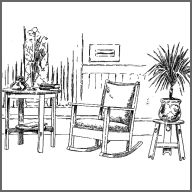 Adolph Weber and Leona survived

Bonnie Magin