There were horrors and mistakes to spare at the Iroquois. The editor of Fireproof magazine, however, William Clendenin (b. 1878 - ), used the disaster to grind an axe, decrying events that did not happen. To read his claims, you would conclude plaster was raining down in the Iroquois Theater auditorium and that the audience thought the balconies were falling. The problem with that scenario is that the only one talking about raining plaster and terror about falling balconies was William Clendenin. It wasn't mentioned in weeks of testimony during the coroner's inquest or grand jury trials, or in reams of newspaper and book interviews.

Clendenin was one of many allowed in to inspect the Iroquois after the fire. He saw evidence of damaged plaster. From that he was off and running on his pet peeve – concrete – claiming that falling plaster cost many lives:

"The arch, or ceiling, was covered with a cheap concrete. The first puff of flame destroyed this. It crumbled away, exposing the twisted mass of steel reinforcement and girders, and fell on the audience. This killed many. Looking from below, the bewildered, choking and maddened crowd thought it was the result of a panic above. They believed the galleries were falling and, in the rush resulting, many more were killed."

Bullpucky.

Plaster may have fallen and there may have been people who were frightened by it, but the absence of testimony and newspaper reports to that effect relegate it to a near non-event. That did not prevent Clendenin from repeating it in Fireproof magazine, and in a Jan 6, 1904 interview with the New York Times.

In addition to falling plaster, Clendenin inflations included:

Top of the line or trash, the quality of the Iroquois fire curtain was irrelevant. The curtain stuck on the way down, creating an area large enough to ride through on a bicycle. A killer fireball surged through that gap. The problem with curtain lowering had nothing whatever to do with curtain construction or quality. The curtain stuck due to an obstacle, a light fixture. All discussion in newspapers and at the coroners trial about curtain fabric and construction is interesting but moot. When the fireball hurled through the gap into the auditorium at 3:50 PM, it melted watch works* and witnesses outside on fire escape stairs heard the people still inside the auditorium suddenly stop screaming, heave one last communal sigh, then go silent. The loft then dropped to the stage floor in a thunderous explosive sound and the curtain was destroyed but the destruction did not contribute to deaths because all except Elizabeth Ricketts Clingen were already dead.


Concrete is the Devil's work
In reading a few issues of Clendenin's articles in Fireproof magazine my first thought was that I should look for indications that he owned stock in a terra cotta company. To Clendenin, every fire was an opportunity to condemn all things concrete. He made much about wire lathe and cement used on the corners of the proscenium arch at the Iroquois Theater but, like the fire curtain, it was irrelevant. Didn't stop him from railing about what might have happened.

Corrupt Chicago politicians and city officials
Clendenin all but called Chicago mayor Harrison playground names, but gave no examples to support his claims. The prior year he condemned Harrison's appointed Building Commissioner, Peter Kiolbassa, going so far as to blame the deaths of fourteen people on Harrison and Kiolbassa, with a similar lack of substantiation. Prior to beginning this project, I had read reference to corruption playing a role in the Iroquois Theater disaster, so I've been on the lookout. My corruption antenna have been turned on and ready to alert at the first sign of that devil. While reading hundreds of newspaper stories, including those about trial testimony in an every-man-for-himself climate, involving people who might have turned in their mother to get off the hot seat. And I've not found a single example of corruption. Poor job descriptions, yes. Holes in chain of command, yes. Human nature failings related to vanity, cowardice, apathy and just plain jerkiness, yes. But not a whisper about bribery, threats or payoffs. In December of 1902, and again in October of 1903, republican aldermen accused the building department of incompetence, but the cited examples of graft reported then in newspapers were weak at best and came no where close to portraying a picture of wholesale corruption. Doesn't mean it wasn't going on but had it been rampant, Chicago newspapers would have made more of it. My antenna remain at the ready so if I find example of corruption run amuk, I'll come back here and amend everything I just wrote. Until then I'm labeling Clendenin's judgment about 1903 Chicago officials as more of his exaggeration and fibbing that has lingered for over a century.
Man's ghost owes Chicago an apology. I've read contemporary references that describe Clendenin as an expert. On that basis I've worn out Google looking for information about how a twenty-five year old became an expert on construction, fireproofing and Chicago corruption. Fireproof magazine came into existence in April, 1902 and by August, 1904 the publisher was running legal notices in the newspaper to say that Clendenin was no longer connected with the magazine, suggesting an acrimonious parting. After writing for Fireproof, Clendenin went to work as an advertising copywriter, first for an agency in St. Louis then at several different agencies in Chicago. By 1930 he was working as a bookkeeper and by 1940 had disappeared, presumably deceased. Fireproof magazine was still around until at least 1911.

Discrepancies and addendum

* For brass, steel or gold components in watch works to have melted means the temperature in the auditorium was 1,700 to 2,500 °F. Doesn't take much imagination to understand why separating bodies from piles was such a gristly task and why so many bodies ended up at morgues with detached limbs. All considered, newspaper reports were restrained in what they printed insofar as ghastliness.
Lena Illinois Cooper and Steinmetz
4 of 8 in Lakeside party succumb

Trask and Moloney families

Emma Geik died two days before her wedding

Frank Hayes was twenty two

Lemenager family

Ed Schreiner family wiped out
Mother and son Kochems

John R. Thompson restaurant Iroquois Theater fire scene
Daisy Beaute played Zara

3 wagon loads of personal belongings

Florida Bellaire Mr Bluebeard chorus girl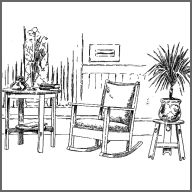 Adolph Weber and Leona survived

Bonnie Magin

Two years of tragedy