Over
400 stories about Iroquois Theater
audience victims:
Actors

and Mr. Bluebeard

Iroquois Theater
owners and
staff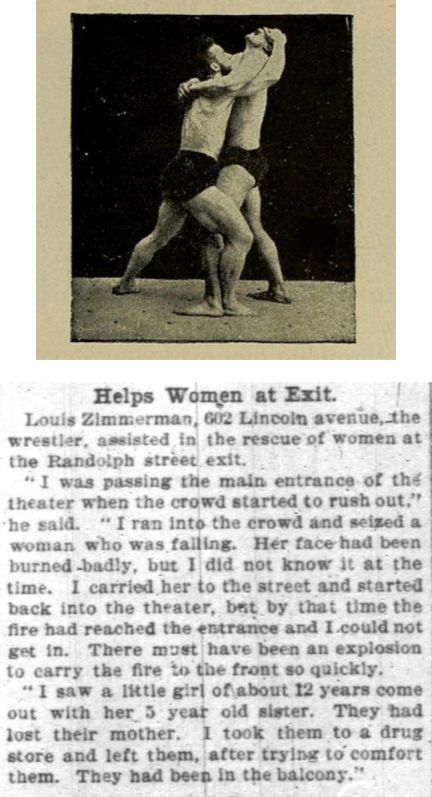 Wrestler, Louis Zimmerman, helped rescue several Iroquois victims.
The news story refers to Zimmerman as, "the wrestler," suggesting he was known in Chicago, but I have not yet found information about him. I found one reference in a 1903 Chicago newspaper to an amateur boxer named Louis Zimmerman. He was a member of the Chicago Fencing and Boxing Club.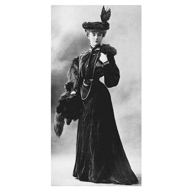 Skirt lengths contributed to
death toll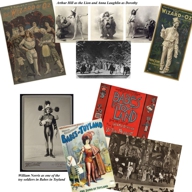 Fairy tales on Broadway 1903 style
Northwestern med students accused of body snatching